Event details
Tuesday | May 30, 2023 to Tuesday | April 9, 2024
7:00 pm - 9:00 pm
CCF Church, 2 Arcoona Road, Yandina Creek
A group of Ladies meet here 7pm at CCF Church every Tuesday for a Bible study, this term is I Dream Big with Havilah Cunnington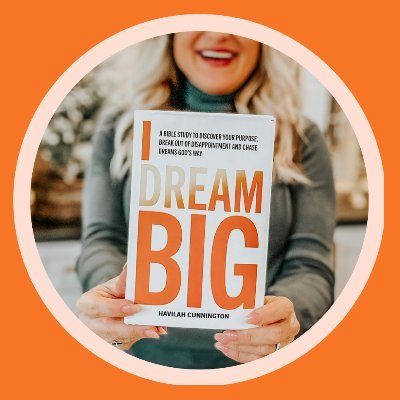 In this 10 week study, Bible teacher Havilah Cunnington will come alongside you, build you up, and show you the pathway for chasing dreams with God. You'll dig deep into the story of Abraham, a man just like us who was on the road to his promise.
Feb 7th :   Made to dream / Dreams are – Missional
Feb 14th:  Dreams are – Inspirational / Gravitational
Feb 21st:  Dreams are- Motivational /Dreams revealed – Encounter
Feb 28th:  Dreams revealed – Pain / Talent
Mar 7th:   Dreams revealed – Covenant /Dreams stewarded -Momentum
Mar 14th: Taken Dreams /Dreams slipping away
Mar 21st:  Running out of time / Shortcutting the dream
Mar 28th: Delaying the dream / Birthing the dream
Apr 4th:    Protecting the dream / Dream chasers
Apr 11th:  Authenticating the dream /I dream big!
Thrive
1. to grow vigorously: Flourish
2. to gain wealth or possessions: Prosper
3. to progress toward or realise a goal despite or because of circumstances
"Beloved I pray that you may prosper in all things and be in health, just as your soul prospers"3 John 2 NKJ
Contact Heather 0429 412 043
Thrive will be meeting every Tuesday for 1st term until April 11th

Thrive does not run through the school holidays